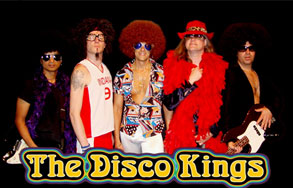 The Disco Kings
One of the World's Premier Disco Tribute Bands, The Disco Kings, are back by popular demand to transform the Queen's Salon into a Boogie Wonderland. 2Authentically reproducing all of your favorite disco tunes from the 1970s while donning their disco duds and delivering dance moves that dare you not to shake your money maker...more info.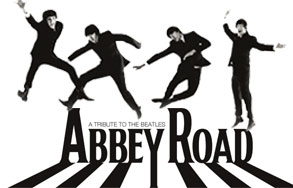 Abbey Road
With their tight harmonies, flawless note for note renditions of Beatles hits, custom–tailored costumes, vintage instruments, Liverpudlian dialect and precise attention to every detail, Abbey Road has honed their show to become one of the most musically and visually satisfying Beatle tribute acts in the world...more info.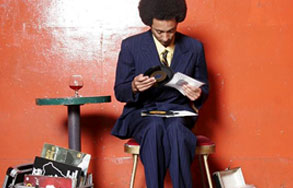 DJ Dennis Owens
A Queen Mary regular, DJ Dennis Owens, the co-founder of The Good Foot and one of Long Beach's finest masters of music, will be spinning all of your favorite dance tunes and popular hits of yesterday and today.
Satin Dollz
Sail into the 1940s with Hollywood's premiere USO entertainment act, the Satin Dollz. This stunning ensemble of singing, tap dancing, and downright charming ladies deliver their signature patriotic evening of entertainment that recalls the golden age of the Hollywood Canteen, Copa Cabana, and Bob Hope's WWII USO tours...more info.
Maureen & The Mercury 5
Maureen & the Mercury 5 is the secret sideshow of lead singer Maureen Davis of THE FLUTTERBIES, and all-star bassist Steve Whalen, also of THE FLUTTERBIES. The band draws it's sound from late 50's and early 60's Jump, Swing and Rockabilly, featuring not only originals but covers by Elvis, Stray Cats, Bo Diddley, Chuck Berry, Buddy Holly, Bill Hailey & His Comets and Ann Margret...more info.